What is Forensic Science?




Definition:

'Forensic': appertaining to the law

Forensic Science is the application of the sciences to the law. It involves recognition, identification, individualisation and evaluation of physical evidence using science in matters of legal significance.

Other areas of Forensic investigation

- Forensic pathology- medical doctors trained in pathology who figure out cause and time of death

- Forensic anthropology- identification of skeletal remains

- Forensic entomology- insect infestation during decomposition can indicate time of death

- Forensic psychiatry- determine mental competency to stand trial etc

- Forensic odontology- identification of remains using dental records, bite mark analysis

- Forensic engineering- accident reconstruction

- Forensic toxicology- analysis of organs and body fluids for toxic substances

History of Forensic Science:

· 1840: First toxicology case. Toxicology is the study of poisons. Proved that frenchman Monsieur Lafarge died of arsenic poisoning and his wife was charged with his murder.

· 1901: Fingerprint classification system devised by Sir Edward Henry.

· 1902: ABO blood typing tests. However discrimination between people is poor.

· 1910: Fundamental principle of forensic science – 'Every contact leaves a trace', Edmund Locard. Trace amounts of material can link a suspect to a crime and vice versa.

· 1988: First DNA court case.Colin Pitchfork was the first criminal convicted for murder based on DNA fingerprinting evidence and the first to be caught as a result of mass screening. Pitchfork raped and murdered two girls in November 1983 and July 1986. Semen samples from both murders were compared with Pitchforks DNA and it was found to match.

Why do we need Forensic Science?

Normal court witness:

· SUBJECTIVE EVIDENCE

· hearsay evidence not allowed

· cannot form opinion

Expert witness:

· e.g. Forensic scientist

· OBJECTIVE EVIDENCE

· Scientific/factual

· Can form opinion

Using the scientific method to investigate crime – objective

Scientific Method:

1. Observation- observations made and data is collected

2. Conjecture- significance of observations are considered

3. Hypothesis- reasonable explanation consistent with the data

4. Testing- experiment to test data

5. Theory- rigorous testing

When do we need Forensic Science?

To help clarify 3 issues-

1. Has a crime been committed?

2. Who is responsible?

3. Is there enough evidence to charge the suspect and support prosecution?

The scientific examination usually focuses on two aspects:

1. Examination of the victim and scene for anything characteristic of the suspect.

2. Examination of the suspect for anything characteristic of the scene or victim.

Materials examined included biological, physical and chemical evidence

Biological: blood, semen, hair, saliva

Physical: toolmarks, footwear marks

Chemical: paint, glass

Stages in evidence analysis

1. Recognition of evidence

2. Documentation of the crime scene

3. Collection and preservation

4. Analysis: identification, individualisation and reconstruction

5. Interpretation of results

6. Reporting the results and expert testimony

Role of the Forensic Scientist

1. Examination of evidence

- must be able to recognise evidence and determine which tests must be performed to obtain useful information from the evidence

- crime scene investigation

2. Presentation of evidence in court

- Expert testimony

3. Train crime scene personnel

- Gardaí process the crime scenes and they need to be trained to recognise and collect physical evidence at a crime scene

Reports and Expert Testimony

The report issued to the gardaí is the first line of communication to the investigating officers and the legal profession. It informs them of what has been found and what the findings mean. Reports must always be accurate and complete.

What is evidence? Facts, documents and testament which may legally be presented at a judicial enquiry to prove or disprove the existence or happening of some matter in dispute.

Types of evidence

1. Observational- heard, saw, did

2. Expert- given by people trained or qualified in some particular way, can express and opinion, i.e. interpret evidence

3. Hearsay- witness is telling what someone else said, generally not admissible

4. Real evidence- items/exhibits

Expert Witness

- Used in matters involving knowledge outside that of an average person.

- Whenever scientific knowledge required

- Provides the judge and/or jury with the necessary scientific criteria to allow them to form their own independent opinion of the facts provided.

- Carry out examinations and get facts and give opinions

- Express opinion on facts provided by others


Powered by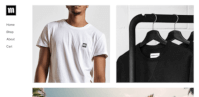 Create your own unique website with customizable templates.